Whether it's a flat tire or an overheated engine, or your car has been immobilized after an accident, All Around Towing is ready to help. We're the company customers call when they need a tow truck in St. Thomas, VI, and we arrive ready to help you through your situation. Whether it's hook service and towing, roadside assistance or shipping container moving, count on us to deliver prompt, professional service 24 hours a day.
Towing
Our fleet includes the newest trucks on the island, well-maintained and fully-function ready to serve your needs. Whether you need to be winched out of a ditch, have a heavy-duty vehicle that needs special towing or just need your equipment moved to a new jobsite, we can help. Our well-trained staff is experienced when it comes to towing for all types of vehicles.
We partner with USAA to offer USAA Towing and USAA Insurance, giving you total peace of mind about your towing experience. When we're on the job, you never have to worry about the integrity of your vehicle or the caliber of service you're receiving. Call us for:
Equipment hauling
Flatbed service
Heavy-duty towing
Hook service
Recovery/hoist services
Repossessions
Shipping container trailer moving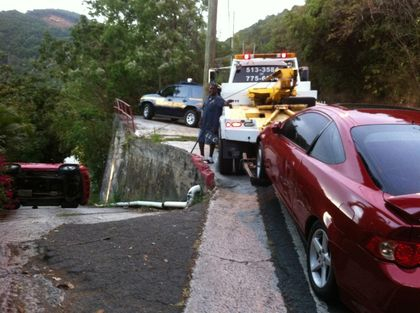 Salvage
Have a vehicle that's totaled? Looking for a spare part after your car has been towed? Visit our scrapyard in St. Thomas, VI! We're happy to take totaled vehicles off your hands and will scrap them for parts and components at our scrapyard. We also sell used parts and components at a fraction of the cost, helping you keep your existing auto running well. Contact us today to inquire about scrap services.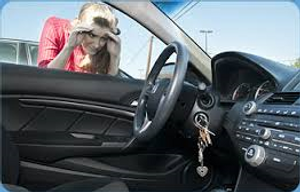 Roadside Assistance
Sometimes, a tow isn't necessary! We can get you back on the road with a variety of roadside services, including:
Jumpstarts
Lockout assistance
Tire repair
Don't let a minor issue keep you from getting to where you need to go—give us a call today and let us get you there! Reach All Around Towing at 340-513-3584, day or night.